myblog -january '06


-click here to read a short bio of insaner-



current blog | archive:
2001 2002 2003 2004 2005 2006 2007 2008 2009 2010 2011 2012 2013

---
Monday, January 30, 2006
[1:46:37] #
you wanna know how i know what i believe is true? cuz i research opposing views thoroughly and objectively, and upon finding no grounds or solid basis to concur with those, i can remain solid in my own belief.
"non scientific words please"? well, in other words, i put my beliefs to the test of fire. i research contrary positions to that which i hold. if these contrary positions do not honestly disprove (beyond doubt) that what i believe is false, then i know i still believe what is true.
common
cult practice
is to say "only we hold the truth" and then demand of their members to
not
question what they say.. in the
catholic sect
, the
pope
is "
infallible
" (does not err) i cant even begin to tell you in how many ways this is wrong... in the
mormon sect
(church of jesus christ and latter day saints, or LDS for short) they have their "prophet for our days" ie, a prophet. alive. where the bible says that the time for that will pass.. but nevermind that. the problem occurs when these prophets begin to
rewrite scripture
and
change biblical doctrine
(links in the previous post).. thats when you stepped on the dog poo and walked on grandma's white carpet.
trust me, i researched them, and atheism, and evolutionism, and islam and and and.. all with an honestly open heart, and i always came up empty handed. they had nothing on my bible and my God. and i will continue to listen to them, and have more patience for them than they can ever demonstrate towards anyone else.. put together.. because God gives me patience (galatians 5:22..) and because patience is a fruit of love.. when my mormon friends lost their patience with my seeking heart, they showed me what they were about, when my catholic friend lost patience with me during a conversation (not even an argument) and started mumbling something under his breath while staring directly at me with a hazy look.. he showed me what he was about.. and i know.. cuz i used to be catholic..
the bible tells me
ALL men have fallen short of the glory of God
.. not just "
most
" except the pope, or joseph smith, or one of their prophets or muhammad (thats my 3rd spelling variation on that, isnt it?) and from what ive seen, there is nothing to contradict this position. oh you dont think so? mohammed married a
9 year old girl
.. (among many other women), joseph smith instated polygamy, and the pope, well, the pope doesnt marry at all.. (im not even going to touch all the stuff thats been in the news.. no pun intended)
please tell me. honestly. do you really feel like what you believe is solid? that your leaders are what they say they are?? honestly? and im trying to appeal to the last shred of reason and honesty in your hearts here.. please. PLEASE ask yourselves.. "is this true what i believe??" i realize that at this point you might be too upset at me for the stuff i just threw at your faces, but remember, i only stated facts here.. (wait lemme re-read in case im wrong.. yeah, just facts, and a metaphor (the poop thing)) if you are too proud, then you will not want to question it. but if you are humble, and seeking honestly, and seek God with an honest heart.. and begin by repenting.. you will, you
will
find the truth..
[1:31:17] #
more
anti-mormon literature
:
"inspired" scripture?
doctrinal contradictions
and dna evidence disproving the book of mormon (btw, this last one, i dont like the numbers they use for dates.. it seems a bit high..)
Sunday, January 29, 2006
[2:05:45] #
"your body is a temple, not a shack"

-Pastor Pat Schatzline
lets start treating it like one, shall we?
Friday, January 27, 2006
[2:43:27] #
yaaaaaaaaaay!!!! my films are on the internet!! search for them on
google video
or just click here:
trailer for "matt"
,
"paths"
,
"caminos"
(spanish version of "paths"), and of course...
"matt"
(what the crap?? as IF they have as one of only 6 screencaptures, the one where i am
shirtless
... hahah oh google..)
Thursday, January 26, 2006
[23:56:49] #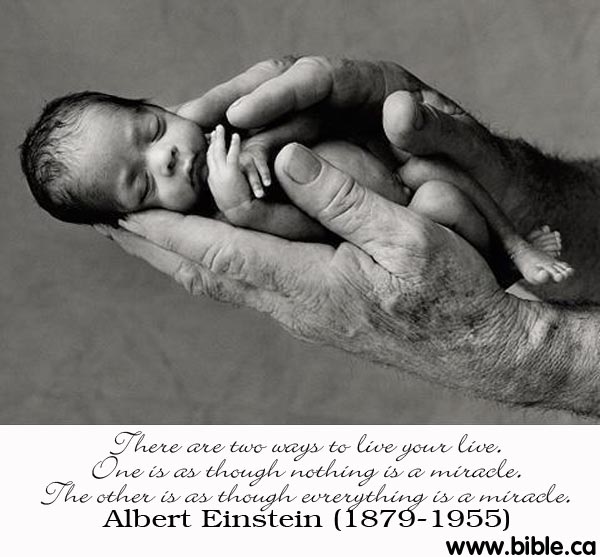 Wednesday, January 25, 2006
[23:24:14] #
(11:37:38) deadduck: man... this is what i've been thinking for so long:

"Another refutation of the evolutionary model that has recently arisen is the idea that cells themselves are comprised of processes that are what as known as "irreducibly complex". In other words, the entire system must exist all at once for it to be of any benefit at all. Michael Behe in his book Darwin's Black Box explains this in greater detail. He uses a mousetrap as an example. In order for a mousetrap to be of any benefit, it must have some type of base, a spring, a holding wire, a trigger and the hammer that strikes the mouse. Without any one of these components, the trap is completely useless. In the same way, a cell cannot evolve gradually, because all the components that allow a cell to do work must exist simultaneously. Evolving one part but not another is not only useless, but according to evolutionary theory, would put a transitional form at a disadvantage and therefore less likely to survive."
[1:54:48] #
its the chronic-
what
-cles, of narnia!! (its all about the hamiltons, baby)
Tuesday, January 24, 2006
[17:40:14] #
as if i misspelled "horde" (as "hoard") below.. blah.. good thing nobody noticed.. oh crap, and now i just told everyone.. hah.. hmm.. where is that cancel butt--
Monday, January 23, 2006
[22:48:04] #
"No single raindrop believes it is to blame for the flood."
--found that on someone's sig
[3:28:38] #
you know what i find intensely interesting? ive been researching up a bit on
islam
(along with
atheism
and other forms of
anti-christianity
and their raison "
d'etre
" (their "why do you exist?") and their
modus operandi
(their "how do you exist")) and not to digress too much, but i find it really interesting how in the
quran
(the muslim holy book, equal to the bible for christians, the
tanach
for jews (also known as the old testament) and the book of mormon for.. well.. the mormons..) whenever
allah
(the muslim god) talks, he speaks in the first person
plural
.. ie, he says, "it is
we
who created you from a clot.. blablabla" i find it interesting because.. (whoa.. i just had like a
quintuple deja vu
.. man.. that was incredibly weird!!!) in the original hebrew of the tanach/old testament, the word for God is "
Elohim
" which is a plural word (as is the word for "water" and "face"). tho it is clearly stated that God is one, in both the quran and the tanach/old testament. the reason why i find it interesting, is because as a christian, i know that God is 3 persons, tho still somehow remaining a
single
God. how? i dont know.. you can ask Him if you get to heaven (which by the way is as simple as accepting in your heart that Christ is your one and only Lord and sufficient savior, having died for
your
sins. repenting from your sins, and asking for forgiveness.. and *poof* thats it) but still, it seems to continue a mystery to the jews that Jesus can be God and the
Holy Spirit
can be a separate person while still being God, and God the Father can be a third, separate person, while, again, still being God, and yet there being only a single God. (man, i didnt claim it was easy to understand, just that thats the way it is.. )
so yeah, it remains a mystery to the jews. and the reason why i dont say its a mystery to the muslims, is because i am a firm believer that allah is
not
the same God i have in my bible, which is the same God of the jews, the same God of moses and the same God of abraham.
oooooooh sorry if i offended you muslim people, but go read your quran and tell me what (parting of course from the assumption that the quran is, as you claim, the
inerrant
word of [your] god, uncorrupted by the infidel christians and dirty jews) your quran says in Surah 8:12?? please, tell the crowd, and no fair saying anything that might modify the meaning away from:
"I will cast terror into the hearts of those who disbelieve. Therefore strike off their heads and strike off every fingertip of them"
whereas in
my
book.. it says something to the manner of "
turn the other cheek
" now. ask yourself which is the religion of
peace?
hmm.. so why do i believe that allah is not the God of the jews and christians? well, ignoring of course the
origins
of islam (yes,
mohammed
himself thought he was
demon possessed
!!!!)
so tell me, how is it possible we can have the same god?? its not.
but back to my original point as to why i find it interesting that allah would speak of himself in the first person plural.. upon further research (for this post) i came to a plausible conclusion. the mix and mash of sources muhammed (i
could
stick to a single spelling.. but naaah) used to compile the quran would hint to this sort of thing.. the bible says that
the devil
is the
father of all lies
.. he also has been wanting our destruction since the day adam set foot in the garden of eden. how better to do this than to lie to a bunch of probably well meaning people, and incite them to violence and give them a book that says that anyone who does not join them should be chopped up?? and
that
is why islam has spread so rapidly.
pure unadulterated raw fear
.. if you are a pagan who doesnt care what you are praying to, and some violent sword weilding psycho says "turn to allah, or ill turn my sword to you" what would you respond? "yeah, sounds like a fair trade" and if you are some bible-wielding christian, and you are faced with the same hoard of psychos wielding swords, saying, "turn to allah or ill turn my sword to you" what would you say? well.. a real christian knows that if they die, theyre going to heaven, and they also know that the bible says "turn the other cheek" so, effectively, we are killing all the christians, and converting all the pagans. thats a plan destined to succeed. however. theres a hitch
you forget that the real God, is a powerful God. who doesnt need much to protect His people. and truly, as a miracle in and of itself, the jews, and the christians have survived. and lets face it, its not like the jews have had it easy. except for true christians, i think the jews have
nobody
on their side, their survival is a testament to the hand of God, and the fact that they are special. sure, they have had a history of constantly rejecting God, and now their own messiah (ie,
Jesus
) and yet, for some reason, God has deemed it necessary to show his sovereignty and greatness in keeping this group of people alive. despite constantly being persecuted by every possible group of people, powerful people, violent people, dangerous people, immoral people. i may not agree on many issues with jewish people, but i do know that theres something about them that God has determined is necessary to keep them around for..
(somewhere along the way, the original point to my post was lost.. heh.. )
Sunday, January 22, 2006
[23:03:09] #
man.. our church's service today was amazing.. it was incredible.. i was leading worship, and i had asked the pastor if we could do a few new things for worship, since i was leading worship this weekend. now, for those of you who dont already know.. my musical ability is anything but professional level.. haha.. agh.. my timing gets messed up easily.. etc.. but i digress... so yeah, so our church needs a lot of work in the humlity dept, theres a lot of pride. and not just that, but we are also all very shy.. which is ok.. but not an excuse. in any case, i asked the pastor if we could do the "slow" songs with the worship group kneeling. to which he was hesitant.. he said that maybe we would have to explain what we are doing, otherwise we might look a bit ridiculous.. so i told him that yeah, i had something prepared that i would say.. then i said if we could have a moment for confessions, because as the bible states:
If my people, which are called by my name, shall humble themselves, and pray, and seek my face, and turn from their wicked ways; then will I hear from heaven, and will forgive their sin, and will heal their land.

2 Chronicles 7:14
and we really needed that.. we already have a moment between the "fast" songs and the "slow" songs for testimonies.. because that is something i really enjoy having there. a moment when people can publicly thank God for what he has done personally in their lives. so he said that yeah it was a good idea, and that we could do it after the slow songs.. (which we call "adoracion" (praise), the fast ones we call "alabanza" (worship)) so everything was set.
usually, when selecting the songs, or even the order of these, i try to set a small theme and or message, or at least connecting ideas to join the songs together, well
dan
had asked me if we could do some of the new songs this week (which i dont know too well) so i said en pee (np=no problem) and the worship songs were set, i only needed praise songs now.. so i came on friday selected them and we were set. however one song i didnt realize was out of place.. this shouldve let me know that something was about to go down.. but i didnt see it. i took the songs home to practice, and did.. then i realized that that song was kind of out of place.. so i thought we should really switch it for another one that i really like (cuz its my favorite song, and i brought it to our church.. and theres another person in our church who really likes that song too) its a song about enduring the christian life. and just keeping going.. (sounds odd grammatically but it
is
correct.. ) well i feel it really speaks to me.. cuz there really is a lot of stuff we need to endure as christians.. and we really gotta just (to quote
joe dirt
)
"keep on keeping on"
so i asked them on sunday morning, minutes before we were supposed to begin, if everyone (on the worship team) was ok with doing that one instead of the other one.. since its a pretty easy song that we pretty much have down quite well.. everyone agreed. so done deal. we began.
from this point on.. man.. God just took over. worship went smoothly (a few mistakes, which are to be expected from me.. heh) then one or two testimonies, then.. dam dum dum.. i started introducing what we were going to do.. backed by a few verses.. lemme see if i can find them..
O come, let us worship and bow down: let us kneel before the LORD our maker.

Psalm 95:6
and some others i didnt read (i had already talked for long enough.. ) we set up the mic's and knelt before the congregation, having invited them to do the same. the pastor set the example, and many others followed suit.. i think its the first time people have knelt at our church for praise or worship. it was amazing.. we sang the remaining 4 songs all kneeling, me with my bass,
rich
with his guitar, and
dialin
to sing.. rich and i were singing too.. it was quite awkward, but necessarily so, so that those who were too proud to kneel could see how ugly their pride was, when nothing is there to stop them and yet they dont kneel, while the worship team, with all that stuff they have on them, and the focus they need to have to perform well etc.. were all kneeling.
then when it was over, i stepped back up to the pulpit, and was about to begin the request for confession. i said that was what we were about to do, and then i was going to read the verse from chronicles, and began to choke up.. i tried again, and i couldnt.. once more and i just saw myself starting to cry uncontrollably.. the pastor had to walk up and say what i was going to say, while i knelt on the floor weeping. it was really intense for me.. lots of people began to cry too. it was truly
God's Spirit
just moving around in there.. it was something i just cant explain..
people got up and started confessing their sins, sharing testimony, breaking down. it was incredible. God took control over the service today. by the end, there had been no sermon! there was just simply no time. it had been a complete worship service. impromptu worship service. at the end, we usually play a song to officially end the service. and i decided we should play the song that i mentioned earlier.
well, here's where it got hairy.
theres an expression we used at my other church back in the land of yore (hehe) which is "to throw stones at someone" which basically just means when a message or comment is, or feels like it is, directed at a particular person or persons. well, thats exactly what i did. i began by saying that i hadnt had a chance to confess
my own sin
, which was
hypocrisy
. that i had been saying publicly how i trust the Lord, and blablabla, when in reality, i was only picking and choosing what i trusted Him for. that if it should be like that, then it would be like picking and choosing stuff from the bible that we like or not, but if that should be the case, then we might as well burn our bibles.. like
Hitler
did. i went on to throw stones at this point, by making a public challenge, saying "who here feels like a hypocrite" im not kidding you, not half the congregation raised their hand, then i said "and who here is too proud to have raised their hand and admit they are hypocrites?" nobody raised their hands. i got a bit angry and in a more stern voice said "thats great, keep being proud, pride is a
great
thing" i was still shedding tears. i said that if any person had ever humiliated their family in public, then
in public
they had to repent and ask for forgiveness, or if anyone had ever hurt anybody else, then they should do the same (of course i was thinking about someone in specific who had done that)
i then said some stuff about us (me) not having done anything for our community. and i said it was our responsability. and we had to take that responsablity. and that i myself was going to take it up as my own. you see, the neighborhood we live in is one of two most dangerous neighborhoods in our city. over christmas, a girl downtown got shot and killed by one of these gangs.. a girl who was unrelated to all this stuff.. she just happened to be there.. not even close to our neighborhood. but yet, she was affected. i pointed this out. and that we have been doing nothing for our community and its our responsability as christians, being in the middle of it, having the command from God to be the "salt of the earth" to prevent it from rotting.. and here we are. doing nothing.
as you can see, i was very upset. at myself included. so i said, "fine, then for the real christians, lets sing [the song i mentioned earlier]" and we sang it, and that was the service. it was soo intense. soo amazing.
Monday, January 16, 2006
[0:11:54] #
holey macrapscicles!!! someone get me this
car
!!!
[0:05:51] #
hahahahahah.. hoooleeeyy.. for those of you who ask yourself "what the crap is tom cruise doing being a
scientologist
??" well.. just remember what happened when
oprah
asked..
Saturday, January 14, 2006
[22:35:56] #
(if you want to skip the setup and get right to the part where i tal about mormons, skip to the next paragraph) today we were going to go to
natalie
's birthday party, it was, as she is famous for, a themed party.. which makes them oh so much more fun than just normal parties.. the theme? "
tropicanada
" (so
sandia
had the idea to get her a big tropicana juice thing, and just add the "da" part to it.. haha... so we did! and gave her that.. and she was just laughing... like CRAAZY yao! we also made a construction paper banana tree that was 6 feet high, and stuck it on the wall..) the party was at
amy
's hizzouse, and so many people showed up.. some highlights: i won the
limbo competition
, and the "do you know natalie questionnaire",
mitchell
(aka my vice president) the hula-hoop contest (seconded only by his brother, who had earlier claimed he would beat us all), and
amy
found the magical "
diva shell
".. (why magical? well.. why
not
??)
anyways, the reason in telling you all that (unless you just skipped it to get to this part) is that
sandia
and i were shopping for the present (and food for me.. mmmm.. foood) and we were walking down the street, and we happened to see two
mormons
.. and i got all excited like a little boy.. haha i dont know why, but i get really excited when i see mormons.. i guess its just cuz i want to start up a discussion or something, and just let them unload all their ridiculous things on me. so i can then show them in the bible why they are just so full of lies. i have nothing against mormons, dont get me wrong, i just think that they are a bunch of lying dishonest foneys building their castle on sand. i seriously cannot grasp how they could consciously believe all the stuff they get fed that way. i can understand it from people who just dont care, or have cogniscent problems, but geeeeeze, how much more anti-bible can you get, when you start stating that
adam
(of adam and eve fame) was
God incarnate
!!!!!! (this was stated by bringham young, tho not declared as official doctrine) yeah, imagine when the leader of your religious organization states something like that. exactly how, then, do you marry that with the fact that sin came into the world through adam??? that adam
sinned
.. and of course, the fact that,
GOD HATES SIN
!!!!!! HOW??!! well i dont know. oh, and lets not forget the fact that they (mormons) state that "no, indeed adam
needed
to sin, it was
necessary
.." mmmhmm.. i guess that when you believe that when you die, you will be the "god of your own planet" and if you happen to be a guy, you get to have as many wives there as you want, for
eternity
.. the deal sounds just too sweet.
guys, heres a
heads up
you should all be aware of
when talking to mormons
:
mormons, to get you sucked into their entangled web of lies, will ask you at some point, "well, what do you believe?" regarding some pivotal point.. you of course will respond (unless you are me, cuz i just said "well, i already know what i believe.. im trying to find out what you believe.." which of course makes them feel cornered, cuz they wont be able to get you.. ) so you tell them what you believe and they retort "well, thats what we believe!" i would find that no matter what they actually believed, this would be their answer
as an extension to the previous point, whenever they have no answer, they will redirect the question right back at you, by saying "well what do you think?" which in normal circumstances get you to answer your own question when you are trying to look for answers from them..
(which by the way, they will not reveal to you unless youve been initiated.. or, as they like to call it, "baptized".. as a matter of fact, they are not
allowed
to reveal a lot of what they believe and/or stand for to non-members of their organization *cough*cult*cough* its true. ask them any deep question. actually research them up, goto any (as they like to refer to them) anti-mormon literature. youll see they wont tackle it head on. theyll try to dance around it or get really upset (and ive seen this happen.. not by something ive said, but i was in the room) and turn actually a nice beet red color and teary eyed (in rage, not sadness) and say "stop attacking my religion!!" which was not even the case. oh ive heard something of the sort being said to me, but i was the one who was about to explode in tears.. (just the night before had been the saddest day of my life.. i think to this day, i have yet to go through any sadder event in my life.. you might find it in my blog here somewhere.. (right at the beginning)) and they were accusing me of this which was not true. and this was back when i was honestly investigating the things they were saying, with an open heart. i have to recognize, the stuff they were saying was "making a lot of sense" when they were saying it. but then when i asked, it was like there more holes in it than a spongecoral. then i would go to the bible and read up on the stuff they said.. and *poof* it all stopped making sense real quick.
so, why do i get all excited when i see mormons? cuz i remember all the stuff ive been through with them, and all the stuff they let me know about what they really represent, and how fake they are about their kindness. (theyll stop talking to you altogether as soon as they find out you wont be joining th.. err.. "getting baptized" with them.. and its really true. theyll consider you a waste of their time and will not want to dedicate any more time to you) so i get all excited waiting for them to approach me, as if i was some clueless guy who doesnt know anything.. and then seeing how they will react when i politely face everything they throw at me in a very Colossians 3:12 way... ah to be young again.. haha.. and what gets me further than that.. is how they have pictures of that
actor who plays Jesus
(thats what i call those pictures with the picture of that guy) and yet, what does
Deuteronomy 4:15-16
CLEARY state?? hmm.. i guess its not so clear in theirs...
Tuesday, January 10, 2006
[23:39:28] #
and what if Jesus had gone to
public school
as a kid? i think thats why those years arent included in the bible.. cuz they were just real tough on Him..
Sunday, January 8, 2006
[0:40:12] #
maaaaaaaaan!!!!! i got grandmaster AGAIN!!!!!!!! whoaaaaaa...
Saturday, January 7, 2006
[7:44:54] #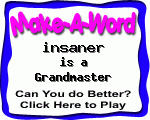 insaner is a GRANDMASTER
!!!!
Friday, January 6, 2006
[8:18:47] #
that post below sat open on my computer for 3 hours before i clicked submit.. haha.. man.. talk about delays..
[5:31:26] #
if youve ever heard of Korn (the band) youre going to want to check
this
out.. even if not, and you are just interested in hearing how a person can change their life around.. for the
better
"It tripped me out that all the people were acting like fools and didn't care what anyone thought. It was so backwards to me because I made my living worrying about what people thought of me so much and I always tried to impress the crowd at any cost."
Wednesday, January 4, 2006
[9:21:30] #
ok, so instead of sleeping like i should be, ive been reading atheist and anti-christian websites and so on.. ignoring all the ironic and contradicting statements i found.. ok no, i cant ignore this one:
"Joslyn, what are you doing trawling an ex-christian website? Not that you are not welcome. All Christians are welcome to post their views but please no preaching, no condescencsion and no shoving down our throats."
in response to a girl telling the story of how she lost her father and how God had seen her entire family through it. of course, the irony of the guy's statement is that the entire site is dedicated to bashing christians, christianity, Jesus and of course God.. and she was in no way being condescending or preaching. oh, by the way, when someone says you are
preaching
what they really mean is:
"you are saying things i dont agree with nor have an "open mind" (as i will soon enough claim you yourself do not have) or desire to hear your stupid opinion because i deem it not worth listening to, and instead of saying i dont agree with those things you are saying, im going to personally attack you and demean you so you never say what you just said ever again and i can feel good about myself for doing just that"
yeah, they are saying quite a handful with that one word ("saying" a handful? i couldve used "mouthful" there, huh? oh well..).
in any case, that was not my original point for this post.. what i was going to say is that while i was reading this one particular website, i came to the realization of how ridiculous evolution sounds when simplified.
really, think about it.
not only does it
violate
the
law of entropy
which states that things are at their most stable state when they are at greater disarray (science, more precisely chemistry), or how the mathematical probability of life occurring at random is greater than the total amount of years they even try to calculate the earth to be (18 billion years by one calculation which is accepted by many .. despite
polonium radiohalos
!! (would that be physics?)) nevermind the universe! (
math
)
The probability against the evolution from a common ancestor with chimps to modern man, using these figures, is 153 quadrillion (153 followed by 15 zeros) to one.
The scope of 153 quadrillion is incomprehensible. To illustrate the size of this number: If one number is counted every second (1, 2, 3, 4, etc.), it would take over 200 million years longer than the estimated age of the Earth to reach 153 quadrillion.
another quote in reference to this: (more math)
Let us consider the chance development of a very simple system composed of only 200 integrated parts (simple compared with living systems). [The most basic protein required for life consists of 400 linked amino acids.] The probability of forming such an ordered system is 1 in 200 factorial, or 1 chance in [big number coming]
788,657,867,364,790,503,552,363,213,932,185,062,29 5,135,977,687,173,263,294,742,533,244,359,449,963, 403,342,920,304,284,011,984,623,904,177,212,138,91 9,638,830,257,642,790,242,637,105,061,926,624,952, 829,931,113,462,857,270,763,317,237,396,988,943,92 2,445,621,451,664,240,254,033,291,864,131,227,428, 294,853,277,524,242,407,573,903,240,321,257,405,57 9,568,660,226,031,904,170,324,062,351,700,858,796, 178,922,222,789,623,703,897,374,720,000,000,000,00 0,000,000,000,000,000,000,000,000,000,000,000,000,000


--(here it is in context really good post, check it out.. )
but also the fact that, well, im sorry to break it to a lot of science geeks, but
science keeps correcting itself
!!!!!! guess what doesnt? the bible! but im not going to use this to defend the bible, rather, im going to focus on bashing science.. haha.. or at least, the blind belief in science, something that, as i just finished saying, is never constant, and is continuously being revised and changed.. so, when they say "but science is hard facts, and science proves x and such" well.. remember when science said the earth was flat? or that the earth was the center of the universe? or or or.. well, science was wrong. even some of newton's theories have been shown to be wrong, or at least, "off by a bit" as calculated by einstein.. and einstein has recently been shown to have also been "off by a bit" by some new research in the field of quantum physics.. but even ignoring all this..
the issue at hand is not what "the evidence" says, rather.. who you choose to believe.. its really a matter of faith, if you dont want to believe in God or the bible, fine, thats perfectly ok. the problem is when you come out swinging with your eyes closed saying youre right because science proves you right (and of course, it is not uncommon to see the use of expletives (thats "
bad words
" to the rest of us) peppered across their angry statements.. why are atheists always so angry?? have you noticed that? they always claim that they are "happy to be myself" sure. so happy you are constantly angry, and have to bring every God-believing person, and hopefully ridicule a person of faith by attacking their intelligence!
ok im trying to wrap this up quickly, let me put it this way. when you remove all assumptions, what is evolution left with? a ridiculously illogical conclusion (that survival of the fittest, ie, all "weaker" forms of life dying off, leads to diversity as we see it... oh hey, that reminds me of that movie, did you see "evolution"? well the ending, and im sorry to spoil it for you, was that a giant simple-structured organism was the one that was left. the simpler you are, the more fit you are.. the more complex you are, the more likely you are to have things screw up.. trust me, im in computer science.. debugging a program of 10 lines of code is waaaaay simpler than one with even 100, since many less things can go wrong with the code if its only 10 lines.)
when you remove all assumptions, what is creationism left with? nothing.. haha, its all based on faith that God created everything! its self contained, and honestly so, that means that when you are told about the creationist view, you are told "this is how it is, and we know it because its in the bible." so its upfront that its something you either believe or you dont. however, with evolution, they just state it as a scientifically proven fact. which it very much is not. try and find an honest evolutionist to tell you this. (more
interesting stuff
to read on the subject)
so i guess this whole post can be summarized with the original
single line
i wanted to write.. haha, being, and let me restate my original comment above) "while i was reading this one particular website, i came to the realization of how ridiculous evolution sounds when simplified":
note to self: evolution means "monkeys had sex a bunch of times until *poop* out comes a human.. and another.. and another.. "
how does that sound?
[4:10:39] #
When was the Bible written and who wrote it
? (while looking for when the book of
Job
was written.. if you click on the link you will see the humor of my situation)
Tuesday, January 3, 2006
[6:17:29] #
i fixed the
written gallery
section.. be sure to go read the poems there.. and submit some if you have something youd like to share.. (by the way, the submit script might not be working.. haha)
[5:04:37] #
Dude, read your last blog entry. I'm not Jesus, but thanks anyway.

-crizo
so
crizo
thinks he's
Jesus
now... he was always known for his humility that guy (now try to guess who im talking about.. haha)
[4:40:37] #
yahooooooo!!!!!! as promised for no less than years.. a new leaner look has been given to your favorite (or at least second) site in the whole wide world, www.insaner.com!! i hope you like it. as a matter of fact, a pic of me and my fiancee is now "hidden" on the site.. you wont be able to see it well tho.. (oops, did i give it away? "gibbreway gibbreway gibbreway now!!" *funky bassline goes wild*)
Sunday, January 1, 2006
[23:31:01] #
did you know:
WD-40 dissolves cocaine (man, that stuff just has sooo many uses.. )
One in 10 Europeans is allegedly conceived in an Ikea bed (note to self: "get ikea bed upon marriage")
It's possible for a human to blow up balloons via the ear. (although most humans just use them to hear)
The = sign was invented by 16th Century Welsh mathematician Robert Recorde, who was fed up with writing "is equal to" in his equations. He chose the two lines because "noe 2 thynges can be moare equalle". (of course he was a mathematician! cuz he sure as crap was no english major.. )
The length of a man's fingers can reveal how physically aggressive he is, scientists say. (thats odd, i have really long fingers, but im quite the pacifist.. i wonder who came up with this idiotic conclusion.. ill shove their fists down their throats!!!!! err.. i mean.. heh.. "peace" um.. heh.. heh *nervous chuckle*)
The name Lego came from two Danish words "leg godt", meaning "play well". It also means "I put together" in Latin. (or in english: "expensive european plastic")
You're 10 times more likely to be bitten by a human than a rat. (some humans take this whole "we're better than rats" thing waaay too seriously)
You can bet on your own death. (do you seriously want people betting on when you will die? isnt that just tempting fate? "i bet i wont die for another 30 years!" "oh yeah? i bet you wont make it through the night.. " "YOURE ON!")
Giant squid eat each other - especially during sex. (note to self: "make sure sandia is not a squid before we get married.." )
It takes a gallon of oil to make three fake fur coats. (and a single match to make it all go away.. )
One in 18 people has a third nipple. (haha and i thought bob was unique.. pfah.. what a fool i was.. he's just one in 18.. bah.. )
Pulling your foot out of quicksand takes a force equivalent to that needed to lift a medium-sized car. (and when you finally pull your foot out, and theres a car dangling off it.. youll know why.. )
You are 176 times more likely to be murdered than to win the National Lottery. (especially if you live on jane and finch and people find out you just won the lottery..)
more:
100 things we didn't know this time last year
(comments added by insaner)
---

-click here to read a short bio of insaner-



current blog | archive:
2001 2002 2003 2004 2005 2006 2007 2008 2009 2010 2011 2012 2013