myblog -august '02


-click here to read a short bio of insaner-



current blog | archive:
2001 2002 2003 2004 2005 2006 2007 2008 2009 2010 2011 2012 2013

---
Saturday, August 31, 2002
[6:15:05] #
and *poof* another month is gone...
[5:11:00] #
thats right kiddies, i think thats what im going to do with my life.. im going to music while i work on becoming an actor.. sounds about right... you may ask yourselves "what made him decide that??" and you may!.. well, as you may know (or not) i am currently fully, and i do mean "fully" infatuated with avril lavigne and all that is her.. she has to be the coolest girl alive.. plus, she's waaaay purdy too *blushes* and it is now my goal to go meat this girl.. see her in person and.. well.. no less than ask her to marry me!!! thats right boys and girls, if she accepts, i am one engaged mofer!!! woohoo!!! of course... yeah.. you know.. well, im allowed to dream, right? right?? well.. im currently trying to work out a means for me to go meat her.. and with a little help *joe cocker music plays in the background* from my LORD, it will all succeed.. if not.. then, well.. it wasnt meant to be.. and i'll have to continue my lonely, meaningless existance.. but if it does.. well.. YEAH!!! i would finally be happy (for once in my life!!) which would be.. well.. a good thing.
[5:10:40] #
*has decided to become a musician*
Thursday, August 29, 2002
[4:56:51] #
*is crying right now..*
[4:14:55] #
*feels like that*
[3:54:25] #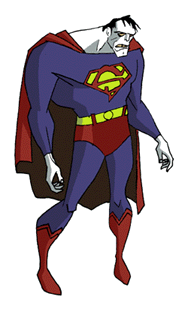 [2:28:34] #
HELP ME!!!! HELP ME GET OUT OF THIS SITUATION PLEASE!! PLEASE OH LORD!! IM HOLDING ON BUT I CANT TAKE THIS CRAP FOR MUCH LONGER!!!!! LORD JESUS CHRIST SEND SOMEONE TO FRIGGIN SHOW ME SOME LOVE AND AFFECTION BEFORE I DIE HERE ALONE!!!!!!!!!!!!!!!!!
[2:20:50] #
im gonna make me cry.. i need to.. i need to..
[2:12:02] #
this has just not been a good day.. not at all... i think ima dip (in the words of my brother.. no pun intended). ima call it quits early today.. theres just no point in being awake and feeling like crap..
Wednesday, August 28, 2002
[23:39:51] #
but i dont worry, i know one day i'll find someone who does love me, someone who will treat me adequately, like one human should treat another.. yeah.. someday.. *is not happy at his current situation.. at all*
[23:03:37] #
i am sooo fed up with my dad.. ugh.. im shaking with rage.. he just soo treats me like absolute crap.. im so angry i even have a bad taste in my mouth.. thats a first too.. what happened this time you ask? nothing.. nothing more than the usual crap.. the usual display of his lack of love towards me.. it has me up to here!! ok, it begins thus: he gets home.. (two hours late.. and when you plan your day around what time you should be home, it does make a difference) so the usual fake greetings and crap as usual *he walks in* "hello" "hello" then he's like "im going out for the run, cuz im just sooo tired" (and im not even making that up...) so he leaves, and a while later he comes back.. showers or whatever.. and then starts preparing the pizza to shove in the oven.. then i get a yell "come here!" so im thinking "ohh crap, what did i forget to do this time.. " so i get there and he's all "ohh what do you want to add to the pizza?" i look around and find nothing adequate to add so i say "naw, its ok like that" so then later i hear him setting the table.. this is usually my task, so i begin to worry.. there are only two times when he "relieves me" of my duties.. when he is not going to include me in his plans (ie, he's going to eat alone) or when something bad is going to happen later on.. yes, it is always so. so later i hear the call to eat.. and i go sit down and the usual routine... and when we finish i had me a small dessert (offered him some, he said no) and watched something on tv.. (we both did) and then i went to the bathroom or something.. and when i came out i headed towards the kitchen to dry the dishes and put them back.. and then i get a yell "wheres the blue towel?" so i go and get it from my room (i had had some towels there since the birthday celebration/party thing that weekend) so i give it to him, and he's now mad "this isnt it!" so im not sure what he's looking for, and i hand him some other towel.. "no! this isnt it either!" so im like "well i dont know what youre looking for" and then he gets more mad "i thought i told you to take that basket down!!" (the hamper thing, the one i use to take the dirty clothes down when i do the laundry) "yeah, but i didnt want to take it down because its what i use to carry the clothes down.." "i dont care!" (YAY!! i love it when he says that!!) "its not supposed to be up here, and you are taking it down right now!" "im going to have to take it down, so i have to take it back up, so i have to take it back down, and then back up, and then back down again???" "well, at least you will be doing something productive instead of sleeping!!" ohh yeah, cuz doing useless repetitive tasks is productive!! pff.. man.. at this point i was starting to get mad.. so i get the basket thing and toss all the crap that was in it (ie, some of my clothes --clean--) on the floor and went down to put it where he commanded me to. but before i left i also had the decency to put the towels back. and when i returned, i headed to dry the plates.. another yell "those towels dont go there!!!! put them where they go!! in the place ABOVE it!!!" holey.. piece of... what.. arghh!!!! at this point i had that bad taste in my mouth.. now, im a very reserved person, very measured. when im mad, i try to cool off, and not make things worse, i keep my comments to myself. but this time it was too much. i finished drying and putting the stuff back where it went and then headed to the towels.. i took a towel and shoved it in the above compartment. another yell: "you do that properly!! take a chair and get up there and put it there correctly!!" so i get a chair, and i snapped, well.. no, not "snapped" but i just let a bunch of air out.. "you know, i do everything you tell me to. and you do nothing i ask you to. you have no love for anyone else, noone other than yourself, and money." i was placing the towels correctly as i said it.. ".. you should live alone." (he wasnt paying attention to any of what i said (does he ever?)) and his response was thus: "if you keep making noise you can very well go sleep in the garden!"
paternal love.
[4:45:52] #
today's
word of the day
is:
megalomania
now, be sure to run over and look it up
[1:15:55] #
i went to see mr deeds over the weekend.. yeah, thats right, it took me an entire weekend to watch the movie.. STUPID!! *is still mad at those streaming media dorks* ps, the movie sucks!! and no, im not being mad again, the movie was a total formula production and the acting was crap, the jokes were crap, and it was only funny a few times.. the story was crap too.. and i bet that if they were a concept, they would be streaming media!!!!! the FOOLS!!!!!!!!!!!!
[1:12:47] #
ahhhh!! im soo tired of stupid streaming crap!!!! ugh!! why cant people just have a file to dl and thats it!?!?! huh?? you stupids!! just host one file instead of wasting the world's bandwidth and my friggin' patience!!! ugh!!!
Monday, August 26, 2002
[1:02:14] #
hahahahah ohhh man did we have some fun in our day.. hahah... *is listening to the original recording of "the bob song"* hahah its soo embarrassing.. hahah.. i sooo have to learn how to sing.. hahah.. *is red out of embarrassment and sheer laughitude*
Sunday, August 25, 2002
[4:26:44] #
*stares blankly into space with a sad expression on his face*
Saturday, August 24, 2002
[5:19:33] #
ohh man, i feel like ima toss my cookies.. ugh.. ohh dear..
[3:42:32] #
alright, lemme finish formatting the dream up, and i will post it..
Friday, August 23, 2002
[5:19:46] #
ohh dear!! *hasnt answered any of his emails in a while..* man... i.. man.. *shakes head* *throws a fist into the air threateningly* BLAHST YOU, TIME!!!
Thursday, August 22, 2002
[5:37:50] #
*has traded one obsession for another.. and no, im NOT talking 'bout milk.. mmm milk...*
[5:03:25] #
what is it that makes milk so delicious??? no really, what IS it?? i mean, who would have guessed that enriched animal sweat would just be soo good?? like to drink and stuff.. sure, its healthy.. but, tastes good too!! thats just plain.. well.. plain crazy i say!! next time i see a cow (as if there arent enough just lying around all over the place) ima pat her on the back and say "milk is good.. keep up the good work"
[4:43:31] #
borrrrrrrrrrrrrrrrrn to be wiiiiiiiiiillllldddddd!!!!!!!!! *headbangs*
Wednesday, August 21, 2002
[1:07:50] #
my head hurts... *pouts*
Tuesday, August 20, 2002
[4:27:04] #
look what my "away" message was today: *smiles like a little kid*
ohh lifeless agony, why must you always behinder me with your hate.. i see not where the enjoyment therefrom you become, i understand it not..
[3:25:30] #
mr hoppeli just jumped back onto my desk and gave me a big scare.. hahah.. ohh mr hoppeli.. i thought he had already left! crazy grasshopper.. man, he looks quite disturbed.. maybe its the lack of oxygen in my room.. i bet a candle would go out in here.. hahah.. hmm *scratches head* have i already said that before? hmmm..
[3:24:55] #
*is still writing up the dream* so yeah, i decided to write a few more things while i finish writing that dream.. first, something i wanted to write on saturday.. so.. just pretend you are reading this the saturday that just passed.. mmkay?
i just realized.. i let people affect/ruin my mood. i guess i'm just too dependent on others where it comes to emotions, feelings and general mood.. and moreso now than ever before given my current situation.. due to my lack of social interaction and lack of presence of well.. friends.. you know? all my friends are gone.. somewhere else in the world, leading their own separate lives.. many times disconnectedly of myself.. (yeah, no pun intended) i havent heard from almost any of my friends in soo long.. months even.. i actually havent havent heard from any but bob, "k cho", and "keyword:noga" in all this time.. and not much from them either.. just a quick "hello" one day and thats it.. and over here i've been having problems finding friends.. to the point where that along with the emotional/psychological beating i've been getting here (i refuse to call it "home" as it isnt.. it isnt "mine".. and thats part of the problem) have had a very strong demotivating effect towards life in general.. its so effed up.. its like i dont want to do anything anymore.. not even stuff i want to do, or would like to do. its that bad.
well, the point is that, ive noticed how this year i have become very intolerant of emotional abuse towards myself.. i used to get hurt inside, but try to hide it, so as to not.. i dont know.. "affect" the other person back.. or something.. i dont know.. but now, now, i just completely disarm, and become completely stone-faced and unreactive to whatever is going on.. not saying anything. and, as i have realized, this really pisses people off (awww, *pouts mockingly*)
the point of this post was to say that today (yes still thinking saturday.. remember?) i went out into the city, with my dad, and i basically only went because my dad wanted to, me, i wouldve stayed home, i was watching a movie that was actually pretty cool, and in a language i could understand (FOR ONCE!!!!!!!) but no, i decided to come along.. so we walk around a bit and we get to this place where my dad decided he wanted to get something to eat.. so he asks me whether i want something.. i said "no thanks im not really hungry" so he's like "ok, go find us a table outside" so i do, and wait for him.. he starts eating then asks me if i want to try.. "no thanks, maybe later".. after a while i do take a bite to try it.. and then i notice some guy walk past that was dressed just a little bit odder than the rest of the people walking past.. after a while my dad and two or three other people started chuckling at something.. and im like "what is it?" "ohh just some guy..." "what is he doing?" my dad gets a bit upset at me "just look!!!" the guy was sitting exactly behind me, and i would have to twist my whole neck around (the chairs didnt allow too much movement) to see what he was doing.. "i cant, im in a really bad postition, what is he doing?" "like some pantomime.. but LOOK!!!" he's getting even more upset at his useless piece of a son.. "can you make me some space so i can move my chair to look?" at this point he had had enough, and proceeds to almost yell at me: "but what century do you live in?!??!" just what he meant by that i'm not too sure exactly.. but i did get the point.. and it really upset me that my dad just couldnt afford even a measly bit of kindness to me.. and while before it would have made me sad and red faced with embarassment, i now just became stone-faced.. and didnt care to look anymore..
apparently the guy was some kind of entertainer, just standing there and getting people to laugh by doing various things, including bothering people who walked by, and making crazy actions and noises.. after about 10 minutes there was already a considerable crowd as people began to stand around and watch his crazy antics.. everyone except me.. they were all laughing and stuff.. especially my dad.. who didnt care about what he had done to me (and if you are saying "man, that guy is such a moron! he's soo sensitive!" then scruyu! get out of my friggin' site and get back to your stupid kiddie-porn, hate-site infested world! of course i was hurt, i live with him, and am entirely dependent on him for care and love and all that.. and he's my frikkin' DAD!!! i should be able to depend on him for these things.. i should.. and due to my current situation i am.. and for him to go take a crap on me at every chance he has, for him to go and show that he is unable to demonstrate even a little bit of kindness to me.. well.. it hurts, but since i am now emotionally-drained, i cant get "hurt" or even "happy" for that matter.. its like if the oceans dried up, and you poured a gallon of water in.. its just not going to make a difference. but the truth is, i get very easily affected by other people.. if someone tries to make me happy, they will more than likely succeed.. but still, i am nonetheless quite emotionally damaged. then again, if someone tries to upset me.. they will more than likely succeed at that too.. (hmm, i just reread that paragraph, and it sounds soo contradicting.. i hope you understand what i mean. ok, heres what i mean.. people affect my "mood" easily, and the ocean thing was about my "general state of being" and hence why a gallon of water makes a difference to the mood more notably and not to the total "fullness" of the oceans.. is it clearer now?)
so anyhooze, my dad was laughing himself silly as were many in the crowd, i still couldnt see, nor did i "want" to.. in the sense that i would have liked to have seen it, but not anymore. and my dad was like "i really dont see why you get like this" and other such comments.. and after a while, i was really wanting to leave.. i thought "three more stone-throws, and i'm leaving.." (yeah, i didnt know what i meant either.. but i knew that i wanted to leave.. and i wouldnt mind leaving alone) so after a while of that.. perhaps 15 minutes more.. or something like that.. my dad got up and said.. "ok so, lets get a move on.." "ok".. and on the way back home he was like "you know, you really have this way of ruining things.." i usually dont respond, i just take it.. but this time i was going to say "yeah, because i shouldnt be able to expect even the minimum amount of kindness from my own father.." yeah, thats what i "wanted" to say.. but when i opened my mouth to say it.. i received a warm "no, no.. i dont even care!!" and welcome to my life with my dad... he cant treat me nice, and if i get upset, he doesnt care.. but ohh, do not disturb his enjoyment, or happiness.. or else!!
hahah.. yeah, its sad.. and if thats all you ever receive.. you start to become like me.. empty inside, heart dried up, emotionless, and you start not to care about others or their feelings.. its sad, it sucks.. and i try to do so much for other people, but once they begin to behave like my dad, or in any way thats hurtful towards me, i have found that i cut them off completely.. almost being unforgiving.. and then they criticize me for being cold. would they be right? am i cold? no really, i want to know, if you are reading this entry i want you to send me an email, and if you dont know my email, use the "comments" part located in the menu at the left and make sure you tell me EXACTLY what you think about all this.. i really need to get some feedback on this, to know if i'm doing something wrong, or to know that i'm not completely effin crazy or alone in how i think.. or.. alone, period.
[3:19:30] #
mr hoppeli just jumped back onto my desk and gave me a big scare.. hahah.. ohh mr hoppeli.. i thought he had already left! crazy grasshopper.. man, he looks quite disturbed.. maybe its the lack of oxygen in my room.. i bet a candle would go out in here.. hahah.. hmm *scratches head* have i already said that before? hmmm..
Monday, August 19, 2002
[22:59:33] #
ok.. i found the grasshopper.. its crawling up my naked leg.. i hope it doesnt bite me or something.. but it is tickling me a bunch.. hahah.. ahhh i cant stand it!! hahah.. its tickling me too much!!! ima let it go.. bye bye mr hoppeli
[22:41:37] #
mmm.. that was just soo delicious.. i wonder where the grasshopper went..
[22:35:24] #
man... i should form something called the "ice cream society"... you know, cuz ice cream is so delicious and stuff... *is eating ice cream as we speak... not that you are speaking.. or me either, for that matter.. but, that I am eating ice cream right now*
[22:30:51] #
but first.. ima get me an ice cream!!! mmmm.. ice cream... *drools*
[22:24:50] #
whoa!! theres a grasshopper on my screen!! what in the who?? hahah.. i was starting to type an entry on the dream i had today.. and then this grasshopper just eases across my screen! hahah.. ohh grasshoppers.. now he's walking across my "www.insaner.com" sign on my monitor.. just what will it do next??? stay tuned...
Saturday, August 17, 2002
[3:08:16] #
if only other words had that "feature" to them... imagine a word like "president".. say some people spelled it "fresident" and others "pfresident"... it would just be.. beautiful... *tears up*
[2:43:34] #
i spell it "psychologist". i dont know, "sychologist" just looks retarded.. plus, i have an excuse to pronounce it "pff..sychologist..." and then spit... hahah *makes a serious face*
[0:14:13] #
today was just the most boring, most lonely day ive had.. in such a looong time.. i wish i had someone to blame, but i have only myself to blame.. and thats the problem.. i have only myself.
Friday, August 16, 2002
[4:31:21] #
hmmm.. you know what i just realized?? i never mentioned my meeting the dalai llama.. well, i have.. i didnt actually have a one to one, but i went to see him talk.. and i took the most amazing picture i have ever taken in my entire life... its just soo amazing... i "would" post it.. but.. you know.. *looks out of the corner of his eye.. *
*gets shot again*
[4:29:30] #
*gets shot*
[4:18:10] #
*does the "MC hammer trot"*
[4:15:27] #
*changes his name to "DJ ice slick tasty smooth killah... dawg"*
[0:19:29] #
seriously, whats up with that?? its not like anything especially out of the ordinary happened.. at all! its soo weird! yaaaaaaay!!! :D
[0:18:37] #
HEY!!! for some reason im in a good mood today!! what went wrong, WHAT WENT WRONG?????? hahah..
Thursday, August 15, 2002
[3:30:56] #
*has been fixing the count script.. hence the absence of the vote script.. or the retelling of the last trip...*
Wednesday, August 14, 2002
[4:16:46] #
man, i should become a rapper.. you know, cuz then i could be all like "hey, i am a rapper... i rap.. so.. yeah.. " *gives people a "look" and crosses arms*
[4:00:36] #
hahahhahha, you will
never
guess what somebody searched for on
google
... that led to this site!! hahah...
iMMORAL+PICS+OF+THE+Saudi+Royal+family
hahahah double you tee eff?? hahah
Tuesday, August 13, 2002
[5:04:54] #
ive never had a lonelier birthday. i cant believe it. it was just like any other day, except, you know, i woke up early.. (heheh).. but otherwise, it went way better than i expected it to. so thats a good thing. but still, it was just so lonely..
Monday, August 12, 2002
[4:31:54] #
hey guys!! who wants to read something
disturbing
?? well, i sure as heck do! hey, how 'bout it boys and girls?? take a swig 'o the ol'
bladder juice
! its good for you!! (ps, the bible references it makes im not too sure about.. read at your own sane discression.. can i stress the
sane
part again??)
"dear.. have you had your morning cup o' pee yet? you know you get cranky when you dont..."
[0:09:02] #
*is currently living the third decade of his life*
Sunday, August 11, 2002
[23:11:03] #
my last hour as a teenager.. hmm.. what shall i do to "celebrate"? how about.. HAVE ME A DELICIOUS ICE CREAM!!!!!!
[19:21:07] #
one of my best friends doing
www.insaner.com
a little bit of advertizing..
remember, if you want
your own
, hand-made
www.insaner.com t-shirt
, made personally by insaner himself just for you.. just for
you
.. then click on comments (to your left, on the menu) and
ask for one
!!!
[4:58:30] #
ok, today i had just the
best meal ever
!!! man, we had us some
swedish meatballs
(with fries and the whole deal.. mmm.. ) and it was just sooo good.. *stomach rumbles*.. man, i think i must've eaten too much.. ohh well..
on other news, we also went to see
birthday girl
with nicole kidman.. it was a pretty kewl movie.. i enjoyed it a lot.. not what i expected tho, dont believe the ads.. its not that at all.. expect to laugh and see unnecessary sex scenes and no action.. (ie, guns and explosions and that kind of stuff..) overall, i would recommend this movie.. to anyone above adolescence (ie, anyone who has control over their hormones.. )
and.. bad jokes from
BeShare.com
.. the best file sharing prog, for the best o/s...
Only on BeShare can you get jokes this bad... TomArtosorse asks what has two legs and bleeds. Answer? Half a dog. Neil asks what's red an cannot be seen. Answer? No tomatoes.
Saturday, August 10, 2002
[1:19:41] #
*is getting even more annoyed at still not being able to read his mail*
Friday, August 9, 2002
[3:32:03] #
ok, for some reason, my email is blocked.. i cant get it from the server.. i can see the headers there, but i cant read them or access them.. blahst!! and its *looks at watch* 3 days to D-day.... (or was it "b"? *doesnt care.. isnt looking forward to the day anyway*)
[1:56:53] #
ohh
man
!!!!!!!
kim smith
in new aerosmith video!!!! ohh
MAN
!!!!!!!! (ps, visit the
chickies section
if upi arent clear as to who i mean...
Thursday, August 8, 2002
[3:10:33] #
today, i had the longest dream i have ever had in my life.. it was soooo unbelievably amazing!! hahah.. soo many people appeared in it, people i havent seen in a long time.. others i havent seen in even longer! but, i must mention, the highlight of the dream was the appearance of some girl who looked like mandy moore.. mmmmh.. yeah, i know! well, thats not where it ends, ohh no.. noooo sir! it was like some kind of "gathering" or party in front of my house (not this one.. or any other i have lived in.. yet.. but it was a really cool one, with like a balcony at the front, with people there, and music.. anyhooze..), so i saw her there and went up to her and said "hey, you're cute"... hahahah, cute??? i never use that word to describe girls!! hahah.. but apparently she liked it (or me.. or.. both!! :D ) so she said something like "go on..." hahah.. so i guess she liked me and then we were going out or something.. but then the dream changed.. *sigh* but it was really cool.. this pretty girl liked me! liked me!! :D now if only reality was a bit closer to my dreams.. hahah.. then i would be able to fly by simply flapping my arms!!! woohoo!! and things would be way confusing.. but like in a "good" way.. hahah.. ohh man.. ohhh man my dreams.. hahah *sigh*
Tuesday, August 6, 2002
[4:04:31] #
*has a acquired a new obsession...* hommm... bebe.. *shakes*
Monday, August 5, 2002
[5:02:26] #
ohh yeah, and in exactly one week from today, it shall be my birthday.. if i'm still alive that is.. not that im expecting death to whisk me away in a carriage of fire and brimstone before that.. but.. you know.. in case i dont "make it" to that date.. then.. it won't be my brithday will it? or wait.. will it? if i'm dead, would that mean that it isnt my brithday anymore?? hmmm.. *dozes off into deep thought.. (yes, i "doze" into it..) *
anyhooze.. so yeah, its my last week as a teenager.. ohh dear.. age is creeping up on me.. what am i to do???
[5:01:37] #
heart shaped (gunk-thing-on-my) key.. *hums*
[4:55:01] #
(if you didnt already think i was a freak, listen to this:) my keyboard collects a lot of "dirt" or gunk or whatever.. its a mix from the dust from outside and the sweat/grease/dirt on my fingertips.. well, usually it just looks like deltas and bays on the keys.. but, i currently have.. (and im not joking either, and no, i didnt make it on purpose, i sort of just noticed it right now..) above the "H" key, an almost perfectly formed heart!!! hahah.. its so weird!! how would that shape even get formed from my typing?? i mean, its a heart!! what in the who??? *is fascinated by this*
Sunday, August 4, 2002
[1:02:39] #
You are addicted to CAFFIENE!
You are known for being a bit on the weird/insane side. You LOOOVE to party around and go crazy with close friends. You do have some down times from your activeness. You are either jumping up and down or frozen like a statue. Sometimes you feel like you can't control yourself.
What kind of Drug Addict are you?
funny that, i dont even drink coffee.. (not that i refuse to, i just dont.. i'm not really sure why...)
[0:36:45] #
How Smart Are You?

You're pretty smart, maybe even smarter than average. If you work hard you could be a rocket scientist or a chemical engineer, but you might just relax a bit and be okay with whatever your best is, too.
[0:32:19] #
Which Annoying Internet Entity Are You?

[0:18:29] #
Saturday, August 3, 2002
[2:05:16] #
dood!! today.. i had some quite quite excellent dreams.. one of them with PINK.. the other with meg ryan and the other.. well.. i cant remember.. i'll remember later, before i goto sleep.. which reminds me.. i am soooo tired.. i cant believe it.. ive been soo tired these days.. its insane.. im not going to blog the dreams today.. (which were sooo crazy!! and the pink one was just sooo cool!!.. man, pink is kewl.. i tell ya, ima meet that girl one of these days.. ) im too tired to.. but ta'marrah..
Friday, August 2, 2002
[4:58:56] #
so i got my sister to take the punctuation quiz.. and GUESS WHAT!! no really,
guess
!! we got the same score.. not only that.. we got
the same exact questions wrong
!!! imagine!! and then.. we
mindlinked
!!! it was like.. well, as my sister put it:
FREAKY~!
freaky.. so yeah, people, take the quizii and tell me what you got.. mmkay?? and tell me which answers you got wrong on the punctuation one.. i is outta hee!!
[4:50:35] #
ohh man, no
way
i got a
100%
on the
australian slang quiz
!!! hahaha.. thats just soo crazy! (which would also explain my failing the previous quiz..)
[4:46:30] #
whoa!!
60%
on the
punctuation quiz
??? what in the hail??
[4:34:00] #
wohoo!!
100%
on the
ESL quiz center
verb tense review
!! and
90%
on the
preposition quiz 3
.. i had the right answer.. but it sounded soo retarded that i changed it.. d'oh! in any case.. dont worry if you get some wrong.. its not the most bestest english quiz... (it was almost expected of me to get a low score on the preposition quiz.. wasnt it?.. hahah.. of)
[4:06:27] #
i just realized.. im slowly growing short-sighted.. all cuz of where my computer is situated.. i need to do some relocation.. see, i now have my compoopoo up against a wall.. whereas i used to have it against a window.. see, if you spend a lot of time focusing on an object that is very close to you, then your ocular muscles grow accustomed to being in that state.. and if you dont "relax" them into a different position, then soon enough they "stay" like that, and then you need glasses.. and because my compoopoo is up against a wall, i only have the wall to "relax" my eyes on.. but thats not far away enough.. hence why i would need to have it against a window.. so i can just glance up to a point far away to relax my eyes. else.. well.. im going to lose my eyesight.. my 20/20 eyesight.. (as far as i know.. ) so.. yeah, ima have to do some relocation.. move my "desk" around.. and hope my paternal unit doesnt yell at me for it.. (yeah, i know.. i know.. ) nothing.. nevermind.. im trying to lay off the "paternal unit" posts.. but EFF ON THAT do i have sooo much to post.. but soooo much.. its just not fair.. not fair on me.. not that life is supposed to be fair... but dog nap it! it SHOULD!
---

-click here to read a short bio of insaner-



current blog | archive:
2001 2002 2003 2004 2005 2006 2007 2008 2009 2010 2011 2012 2013